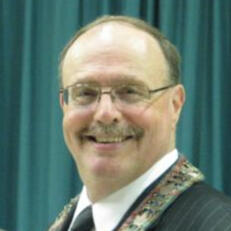 Re-elect
Dave Burton
for Mayor of Highlands East
dave@daveburton.org
(613) 334-9678
How to Vote
The 2022 Municipal Election is taking place using phone/internet voting. For more information on how to vote, please visit the Municipality's website.
Need Help?
If you have problems voting from home, help can be provided at the Municipal Office. If you need a ride, please contact me and I will make arrangements to get you there.
Integrity, Ethics, and Experience
It has been my honor to serve as your reeve and now mayor of Highlands East for the past 16 years. I have prided myself on conducting the business of Highlands East in an professional and ethical manner.My focus has been on improving the lives of everyone in Highlands East. This can be seen in the desirability and growth of our community over my term as mayor.
Continued broadband improvements
We have improved broadband connectivity throughout the municipality but I know that there is still a lot of work to be done. Over this period, I sat on the Eastern Ontario Regional Network (EORN) helping to better connect our community to the rest of the world. The EORN committee helped spearhead highspeed internet projects by raising over 213 Million Dollars that is being spent to improve internet access in Eastern Ontario. As a direct result of this funding, Rogers is expanding into our area over the next 5 years bringing better high speed internet options to residents across Highlands East.
Closing the cell gap
We are also in the process of improving our cellular service with over $300 Million being spent in Eastern Ontario, including Highlands East, through the private-public partnership forged through the EORN programs.
Improving EV infrastructure
I was chair of Good Roads for over 8 years which has benefited Highlands East. We are now looking to bring connectivity and charging stations for electric vehicles to Highlands East over the next 4 years.
An excellent team
All of the above would not have been possible without the help of the great municipal staff, council, committees and volunteers.Accountability and ethics have been my mainstay as your mayor and I thank you for the trust that has been given to me over this period of adjustment.
Unprecedented times
Over this last term, COVID-19 has taken a major part of my time, helping to keep the community safe. That is where my experience has played an important role in helping guide the work of council to meet the challenges that we have faced together.
Ready for what comes next
Looking into the future, we have many challenges facing us as we continue to grow as a community. The population of Highlands East has grown 2.9%, and new home builds and renovations have reached record levels. This again is where experience is needed to help guide the community to a shared and successful future, growth with a vision not growth for growth's sake.
Re-elect me for Mayor of Highlands East
I would like the honor of being your mayor for another 4 years, and I would appreciate your support.